Laulurinne, Joensuu
Fri 13.07.2012 - Sun 15.07.2012
Price 10-85 €
No age limit
GATES OPEN:
Ilosaarirock festival from 12:00
Sulo club from 17:30 pm.
Töminä club from 17:00 pm.
ENTRY:
Over 65-year-olds are allowed to the festival for free. Also under 8-year-olds are allowed for free in the company of a guardian with an Ilosaari ticket. The one day tickets will also be exchanged to wrist bands meaning that you are allowed to move freely in and out of the festival area.
ALCOHOL:
Festivaalialueelta ja klubeilta löytyy erilliset anniskelualueet täysi-ikäisille The festival area and Friday's clubs have separate alcohol licenced area for over 18-year-olds.

Both one and two day Ilosaarirock tickets will be exchanged to wrist bands.


Tickets available

Some tickets available

Only a few tickets available

All tickets reserved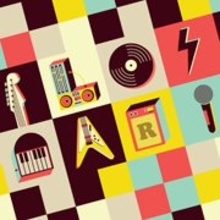 Ilosaarirock:

65daysofstatic (UK)
Against Me! (USA)
Antony and the Johnsons (USA) & Joensuu City Orchestra
Black Star (USA)
D-A-D (DEN)
First Aid Kit (SWE)
Goran Bregovic & His Wedding and Funeral Orchestra (BIH)
The Hives (SWE)
Iiris (EST)
Looptroop Rockers (SWE)
Mayhem (NOR)
Modeselektor (GER)
Nasum (SWE)
Pulled Apart by Horses (UK)
Rival Sons (USA)
Tanya Stephens (JAM)
The xx (UK)
**Unfortunately Richie Spice has canceled all European shows, including Ilosaarirock.

Amorphis
Apocalyptica
Children of Bodom
Chisu
Elokuu
Enochian Crescent
Eva & Manu
French Films
GG Caravan
Herra Ylppö & Ihmiset
Insomnium
Jare & VilleGalle
Kuningassoundi Rentoshow
Lapko
LAS
Liimanarina
Nerve End
Oranssi Pazuzu
Paleface
Pariisin Kevät
PMMP
Reckless Love
Regina
Riistetyt
Stig
Swallow the Sun
The Irrationals
The Three Smiths Show: Gracias, Noah Kin, Ekow Tundramatiks

Sulo-klubi:

Haloo Helsinki
Kauko Röyhkä & Narttu
Michael Monroe
Stam1na
Viikate

Töminä-klubi:

Fun
Jukka Kiesi
Murheenlaakso
Räjäyttäjät
The Spits
Terveet Kädet
The Valkyrians
Vapaa Maa